Бренд
T-Cut
является наиболее уважаемым мировым брендом автохимии. Пользующийся постоянным спросом бренд
T-Cut
гарантирует высокое качество обновления и восстановления лакокрасочных покрытий автомобиля при помощи широкого ассортимента функциональных продуктов.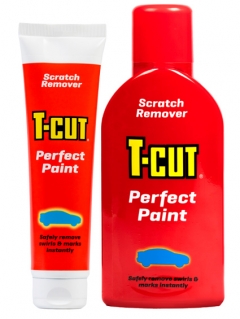 Gentle on paintwork whilst as good as T-Cut Original! Can be used on all car paintwork to remove scuffs, swirls and scratches from the surface.
It can also restore dull colour to its original look and lustre. Metallic, pearlescent or water borne paint finishes will be restored with T-Cut Rapid scratch remover.
T-Cut, keeping our cars looking great since 1954.